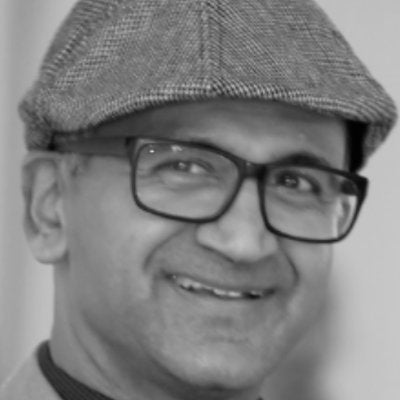 About the Artist
Born and raised in India, Ashu Shendé is an impressionistic-style artist based in Orange County, California. A disciple and mentee of renowned California artist Steve Wang, art medium of his choice is oil on canvas. His oil paintings are primarily based on the photos from his world travel around North America, Europe and Asia, from his day-to-day life in Southern California, and from his commissioning clients.
His subjects are simple, old-school and evocative. They range from landscapes to cityscapes to waterscapes, from bungalows to barns, from cathedrals to skyscrapers, and from human figures to animals. His creations weave stories that evoke pleasant emotions or fond memories in viewer's mind, as they surely would in yours.
In this store, he has made some of his artworks available for the first time in limited edition canvas prints as well as in original oil on canvas, when available. Please browse and pick what you like.
Contact Ashu for commissionig inquiries for a unique artwork based on a photo from your own travel or day-to-day life.
About Ashu's Art

Unique original oil paintings, in a wide variety of subjects, created by California artist, Ashu Shendé. Hand-made traditionally from scratch on double-primed stretched canvas, signed by the artist and varnished.

Copyright Protection

All photos of the original paintings, published on this website are copyright protected by the artist. Please do not download, save, copy, duplicate, screenshot, print or reproduce in any shape or form these painstakingly created artworks. Thank you.